At Flatirons X-ray Services, our Qualified Inspectors conduct high quality Colorado state x-ray machine Certification Evaluations.
We provide inspections on all Dental and Veterinary x-ray machines, including CBCT/3D technology.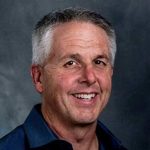 Shawn Clemenson
FOUNDER, CEO & QUALIFIED INSPECTOR 164
A graduate of Colorado State University with a Bachelor of Science (Zoology) degree, Shawn started his career in the x-ray profession while serving in the US Navy, working on electronic warfare and radar systems. After serving in the Persian Gulf War, he was honorably discharged in 1991 and began servicing civilian medical, dental and veterinary x-ray systems. 
Over the 20+ years he worked as a service technician, Shawn focused on x-ray machines, covering everything from dental intra-oral machines to the current Dental and Vet CBCT/3D imaging systems—installing, diagnosing and repairing them across Colorado and the western US. During those years, he participated in numerous manufacturer training courses while providing training to inexperienced technicians and office staff, earning a reputation among his customers and peers as a superb technician and outstanding instructor in the areas of dental, veterinary and CBCT/3D technology. 
In 2007 Shawn earned his license to conduct x-ray machine Certification Evaluations as a Colorado Qualified Inspector. In 2011 he started Flatirons X-Ray Services, LLC, focusing on providing best in class x-ray machine inspections available in the state of Colorado.
Shawn currently lives in Louisville, CO with his beautiful bride, Sheila; two rescued mutts, Rio and Zoey and a sassy Sun Conure named Mango. When not running their respective businesses, Shawn and Sheila love to travel in their Sprinter campervan on all the backroads they can find to explore along with their dogs and even occasionally with Mango.
Ben Elwood, MS
QUALIFIED INSPECTOR 376
Originally from Illinois, Ben joined the Flatirons X-Ray Services team in 2019. He received his Bachelor of Science in Physics from Southern Illinois University Carbondale with a research focus in materials science, followed by a Master of Science in Physics from Florida State University with a research focus in stellar astrophysics. 
In 2020 Ben completed his formal training and earned his license to conduct x-ray machine Certification Evaluations as a Colorado Qualified Inspector.
Ben lives in Denver with his wife Izabel and their beloved springerdoodle, Bartok. In addition to his work as a Qualified Inspector, Ben also enjoys reading about the latest advancements in science, discussing politics and philosophy, and supporting the efforts of the Colorado Symphony Orchestra.
The voice of Flatirons X-ray Services since 2016, Susie's work behind the scenes makes Shawn and Ben look like Rock Stars in the field. Susie will set up your appointments, answer your questions, prepare inspection documents, send forms, and help your business in a myriad of ways. Truly, without her, Flatirons would grind to a halt. 
Susie is a Colorado native who lives in Highlands Ranch with her husband Jason and their 3 daughters. A cat, a bearded dragon, and a new golden retriever puppy round out the bunch. Their daughters keep the family quite busy traveling the state and occasionally the country to play competitive volleyball. Susie and her family enjoy lots of outdoor activities like camping and enjoying the awesome Colorado lifestyle. When possible, Susie and Jason love to travel and explore new places.